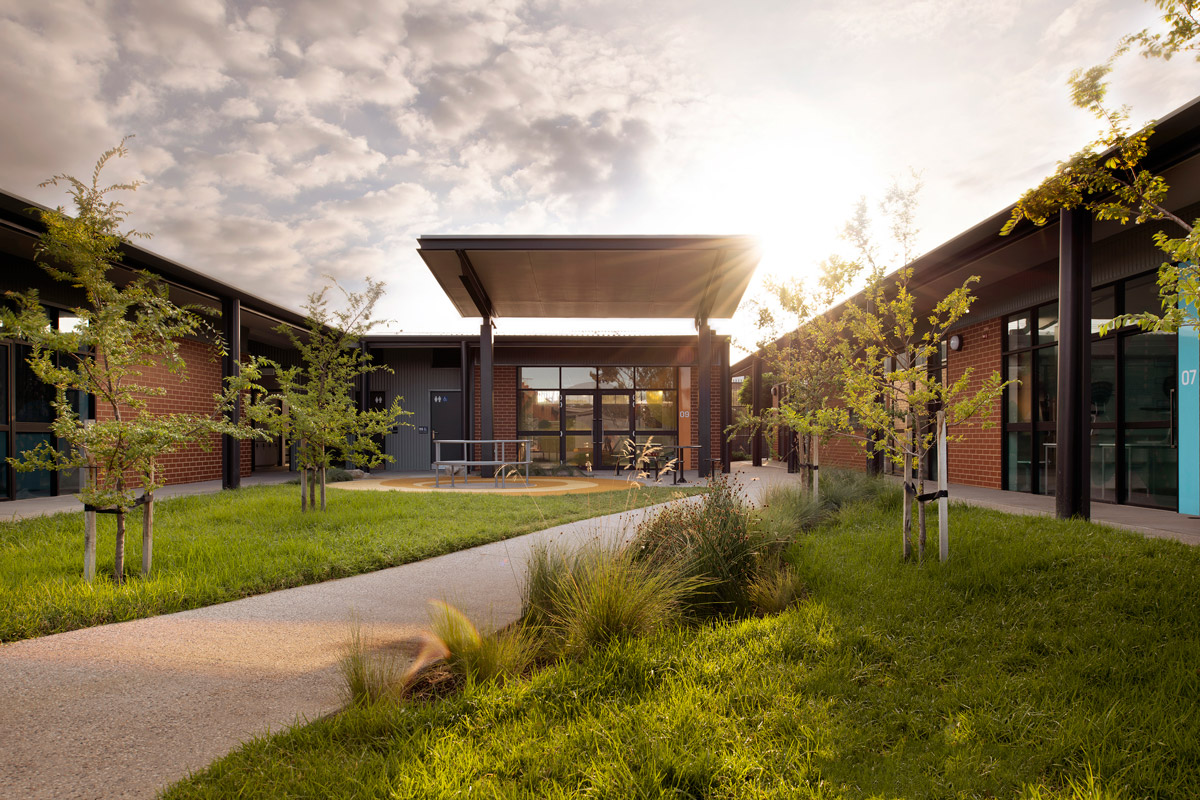 christies beach high school, inclusive education unit
christies beach south australia
creation of a custom area that has its own identity, while still maintaing connection with the school
Flightpath commenced this project with a Pre-Part 1 Planning Study during November and December 2015, exploring either a refurbishment option or a new build option for this $5.3m project.
A key consideration was the integration of the building with the existing school and programs. This has been achieved through siting, complementary built form, landscape treatments and wayfinding to provide the Disability Unit with its own identity whist maintaining a strong sense of connection.
Flightpath, through site investigations and close consultation with key stakeholders, prepared an accommodation brief which is crucial to the success of the Disability Unit and the desired learning outcomes. Following an extensive design and documentation phase the project is entering the construction phase (June 2017).
This project includes eight general teaching spaces, each including a teaching wall and kitchenette, access to withdrawal space and individual flexible outdoor learning space. A multi-purpose room including art facilities, Sensory Room, staff common, leadership offices and, consultation rooms are also provided and all focus centrally on the Outdoor Learning Space.